The Man Cave Sports Cards & Collectibles shop will be hosting their 1st ever Kids Trade Night on Saturday, August 13 from 5:30 to 9:00 p.m.
Kids 18 and younger are invited to bring in their sports and Pokemon cards that they are wanting to trade or sell to meet up with other collectors and buy, sell, or trade. The shop will be having special sales during this event. Food will be provided, and there will also be giveaways.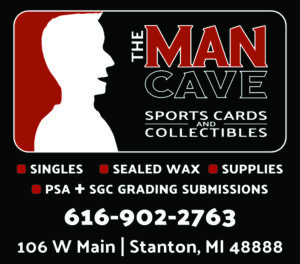 Stanton Man Cave is a sports card shop located at 106 W Main Street in Downtown Stanton, offering supplies and sealed retail and hobby boxes of the 3 major sports, along with an ever-changing selection of sports and Pokemon singles.
For more information, follow @StantonManCave on Facebook, Instagram, YouTube, or eBay.