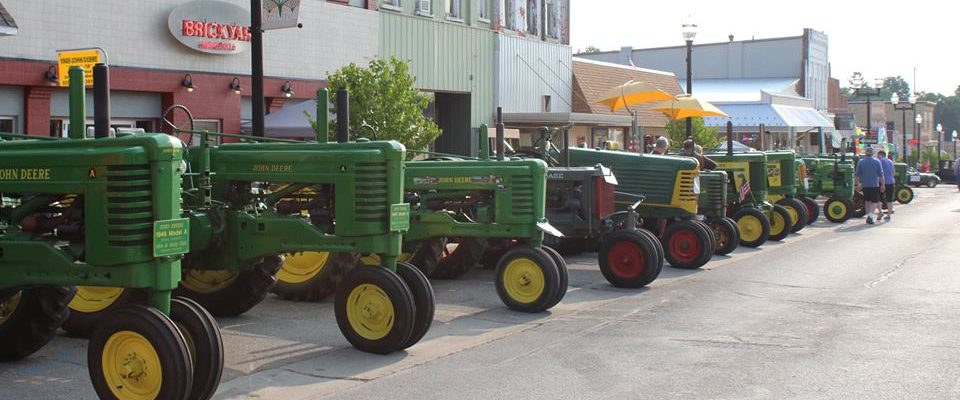 What would SOFD be without a Tractor Show? Farmers and tractor enthusiasts alike love the Stanton Old Fashioned Days annual tractor show. Tractors of all makes and models, including garden tractors, will line Main Street on Saturday afternoon.
For these tractor owners, their tractor is not only a piece of work equipment, but it is also a treasure from the past that they are proud of. Many of the tractors on display are second and third generation owned. Come see and hear the history of farming as you take in the many tractors on display.
This year, there are some changes being planned for the tractor show. Stay tuned to this page for an updated schedule with new locations for staging, photos, parade lineup and show parking. No pre-registration is needed and there is no registration fee. Contestants will all be entered into a drawing to receive prizes during the show. See you there!