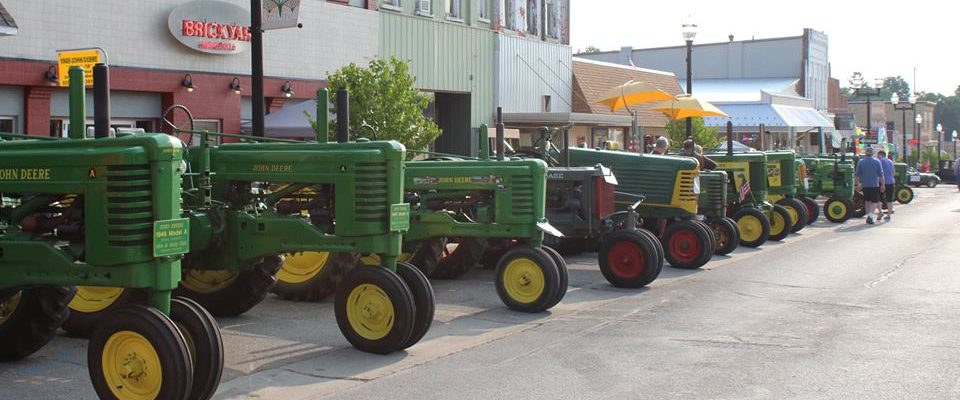 What would SOFD be without a Tractor Show? Farmers and tractor enthusiasts alike love the Stanton Old Fashioned Days annual tractor show. Tractors of all makes and models, including garden tractors, will line Main Street on Saturday afternoon.
For these tractor owners, their tractor is not only a piece of work equipment, but it is also a treasure from the past that they are proud of. Many of the tractors on display are second and third generation owned. Come see and hear the history of farming as you take in the many tractors on display.
Unfortunately, our festival will not be held this year due to the current threat that COVID-19 poses to public health.
Our annual tractor show is expected to return in 2021!