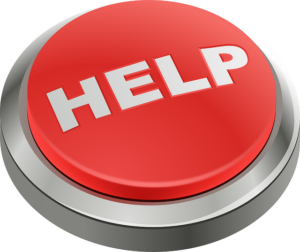 Are you a fan of the Stanton Old Fashioned Days Festival? Here's your chance to get more involved and help this weekend of fun continue for all to enjoy!
We are in immediate need of new committee members to prepare for next year's festival. Meetings will start up again in January and be held on the 4th Monday evening of each month at 7pm through October each year.
We do have some essential roles that NEED to be filled as soon as possible, along with other smaller roles where we simply need some extra support throughout the year. If you feel that you would be a good match for any of the following, please reach out to us right away at stantonofd.com/volunteers via the contact form:
Facilities Director and Committee Members
These roles will oversee the bidding process for trash and porta-potty providers, ensure that these services are secured for the festival once selected by the Board, and then communicate with said providers to ensure we have what is needed, when and where it is needed, and that there is a maintenance plan for it. Additionally, they will check pricing and place the order for chairs and coordinate stage setup.
Sponsorship Committee Members
A group of 4 or more people is needed to help raise funding for the festival through the solicitation of festival sponsorships to local businesses and organizations. Our generous sponsors are the main source of revenue for our organization, so having a crew of members to help reach out and make personal contact with them is of high importance. We have a system in place that works well, but we just need a group of dedicated members to share the load.
Raffle Director
This person coordinates the big raffle and other smaller raffles such as 50/50s. They will confer with local businesses and create a list of confirmed prizes, fill out the paperwork for licensing and submit it to the State, have tickets printed, bundle and distribute them for presale and then collect them prior to festival, and other raffle-related management throughout the festival.
Talent Show Director
A driven person is needed to take on the responsibilities of promoting the Star Quest Talent Show, securing judges and emcees, coordinating with the registrants and sound person, organizing acts for the program, and other prep and management for this event.
Sound Crew Members
Additional volunteers to assist with setup and take down of the sound system, and management of sound for stage and street events throughout SOFD weekend are always needed and welcome.
Entertainment Committee Members
This would be a group of people committed to developing a plan for festival entertainment, such as carnivals or stage performances. They would be tasked with seeking bids, reporting back to the Board, and then coordinating with the attractions that are chosen to be included in our Master Plan.
General Membership
If you're not quite ready to commit to any of the specific roles above, no worries, we still have a place for you. We are ALWAYS in need of supporting members to come to meetings and be a part of the planning and decision making processes and lend a hand wherever needed. Come join us!
Outside Organizations
Last but not least, we're also open to partnering with other local organizations for mutual benefit. If you or an organization you are a part of has ideas or interest in how we might work together for the good of the community, we'd love to hear from you, as well.