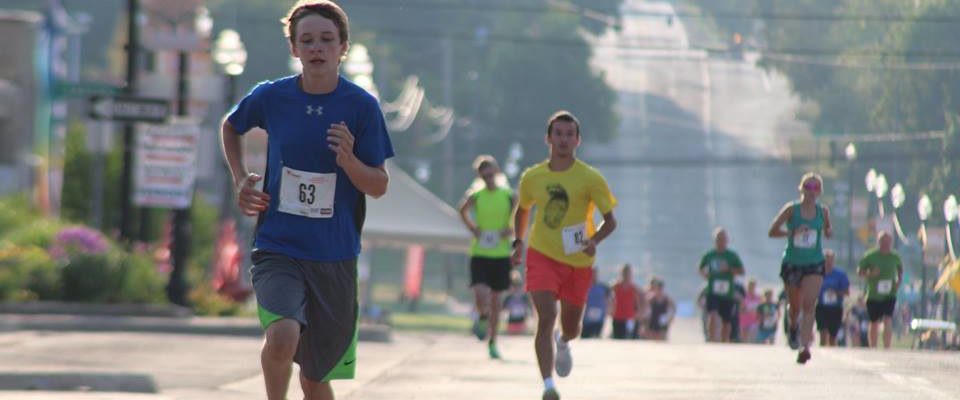 5K Run/Walk
Come on out for the SOFD Annual 5K Run/Walk on Saturday, August 13th. Check In begins at 7:15 A.M., with the race to follow at 8:00 A.M. The 5K race will begin and end on Main Street near Maddie's Park. The route will guide runners and walkers up and down Main Street, while incorporating a portion of the Heartland Trail and a loop south of town past D. Hale Brake Park. Entry fee is $20 with pre-registration or $25 on race day. All participants registered by August 1st will receive a tee shirt. Awards will be broken down by age and gender categories and will be presented after the event. For more information, join the Stanton 5K facebook group at www.facebook.com/groups/Stanton5K.

1K Fun Run
The Fun Run for kids ages 10 and under will immediately follow the 5K race on Saturday, at approximately 8:45 A.M. Cost is $5 per child, or $10 for families of 2 or more children. Registration forms must be received by August 1st in order to reserve a T-shirt, or simply check in prior to the start of the race at Maddie's Park. 1K participants will begin at New St. to race down the Main St. hill, then up the Heartland Trail and back to the finish line. A 250 meter option is available for little ones to just have fun running down the hill. All runners will receive participant ribbons, while 1st, 2nd, and 3rd place 1K finishers will receive a shiny medal! Registration forms can be printed off here on the SOFD website.
These events are hosted and sponsored by the Central Montcalm Lions Club. All proceeds will go toward community efforts such as the purchase of glasses and hearing aids for the area's financially disadvantaged.